The Best Shoes for Competitive and Practical Shooting
For sports such as competitive and practical shooting, picking the right footwear is crucial to achieving great results – we've selected three of the best on the market.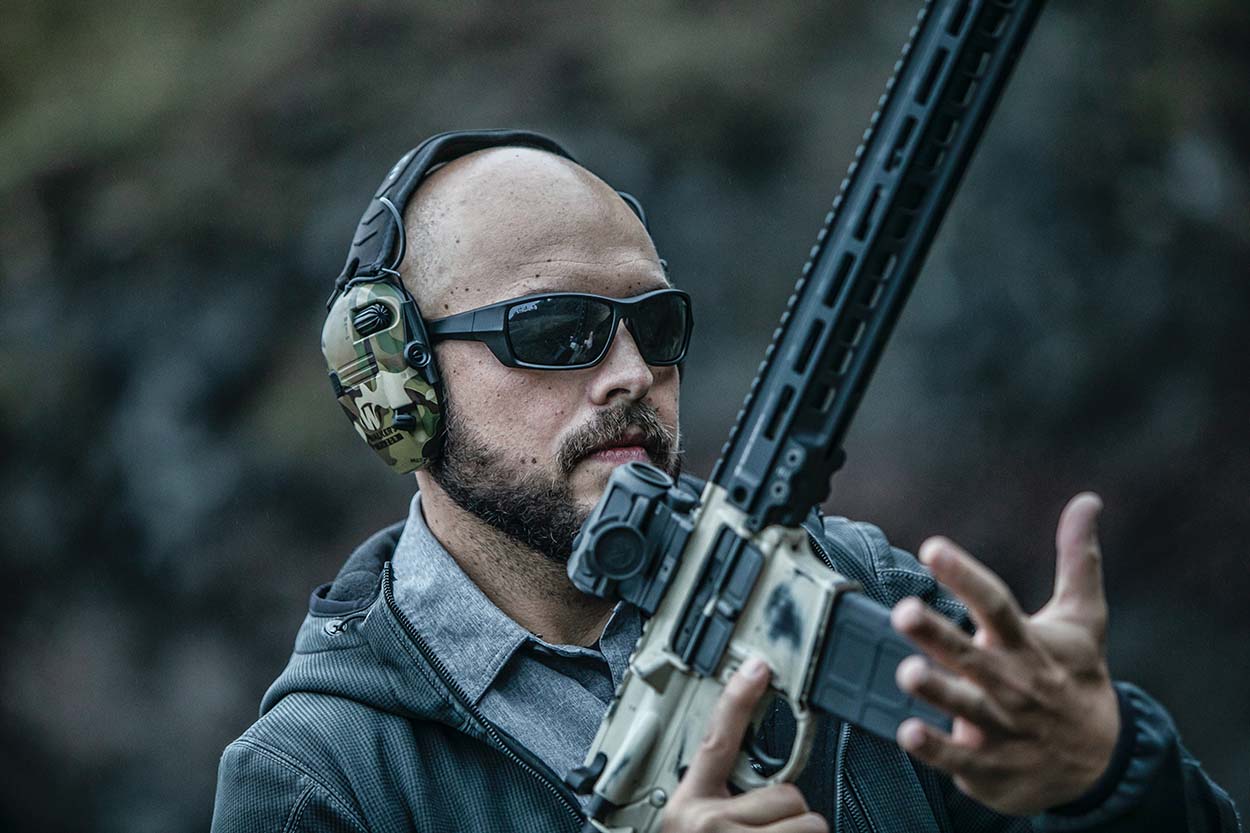 Practical shooting is considerably more athletic than standard gun sports. Some believe that the appropriate footwear is as crucial as your ammunition.Unfortunately, there's no one-size-fits-all answer to finding the perfect shoe for competitive shooting, as there are several factors to consider – including budget, foot shape, and your weight.
As a practical shooter, you'll be expected to compete over a variety of surfaces in ever-changing conditions. For this reason, many opt for fell-running trainers. Fell-running (or trail-running) trainers provide a great mixture of stability, comfort, and durability – making them an ideal choice for practical and competitive shooters alike. As they're designed for outdoor use, most feature some level of waterproofing, too.
There are several options to choose from, including shoes and boots. The choice between a boot and a shoe typically comes down to the need for additional support; although most practical shooters opt for shoes, boots are also seen in the field and during competitions. It simply boils down to what you feel most comfortable wearing.
While average running trainers cost approximately £30 ($40), those intended for fell-running are often priced between £75 ($90) and £150 ($175). This is because of their hard wearing nature. In most cases, more expensive offerings are usually better – whether that's because of improved grip, softer cushioning, or the use of more breathable fabric, depending on your goals you might not realise their value. As with all trainers, your focus should be on the fit, so if possible visit a well-stocked high-street retailer where you can try on a variety of options.
The Salomon Speedcross Range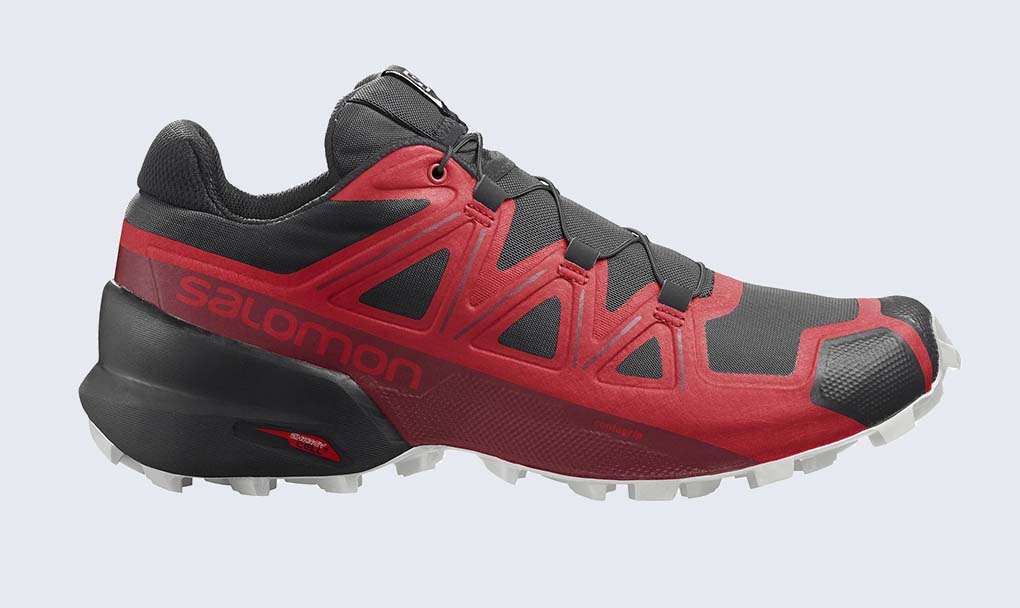 Arguably the most popular shoe amongst competitive shooters is the Salomon Speedcross, now in its fifth revision. Sporting excellent grip, great foot support, and an anti-debris mesh, the Speedcross 5 comes in at £120 (or $130). The distinctive arrow-shaped grip lugs (measuring over half a centimetre each) ensure that traction is maintained on even the softest of grounds. Whilst these shoes are great, there are few improvements between the fourth to the fifth release, so depending on budget you might prefer to opt for the older model.
A known criticism of the Salomon Speedcross is its failure to move heat away from the foot. Unlike the traditional Speedcross, the Salomon Speedcross Vario is more breathable and generally more rigid – resulting in greater grip. The Speedcross Vario retails for £100 and is available in a range of colours.
Scarpa Spin Ultra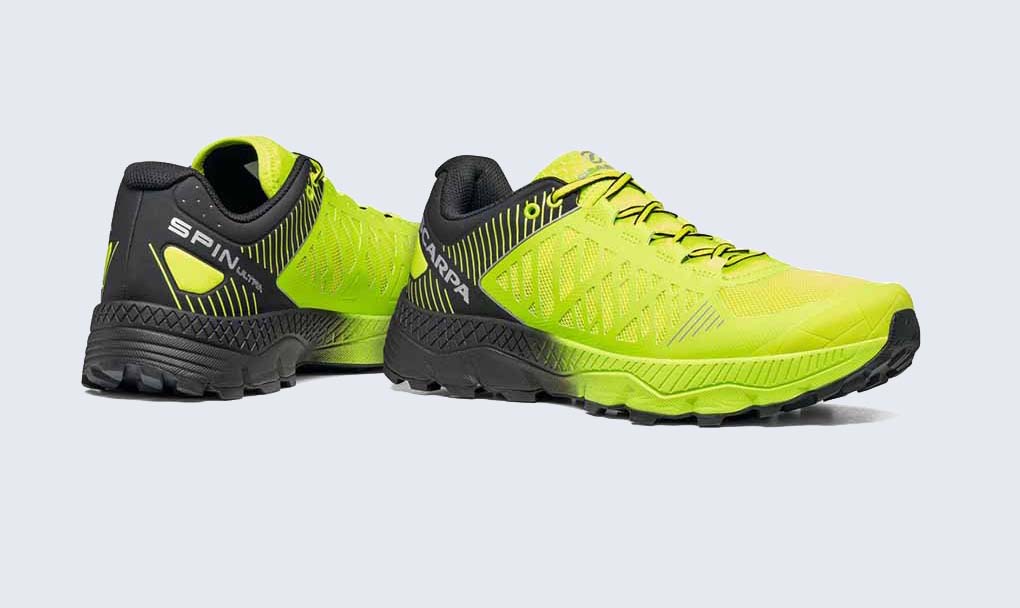 Scarpa has a great offering in the Scarpa Spin Ultra (£135, or $149). Compared to the Salomon Speedcross the Spin Ultra (£135, or $149) features a less pronounced grip, which makes it more appropriate for hard surfaces. It's available in a range of colours, including blue and orange, and features a GORE-TEX lining to provide lightweight, waterproof, yet breathable protection.
Scarpa (£130 – 4th July, 2021)
Kalenji XT7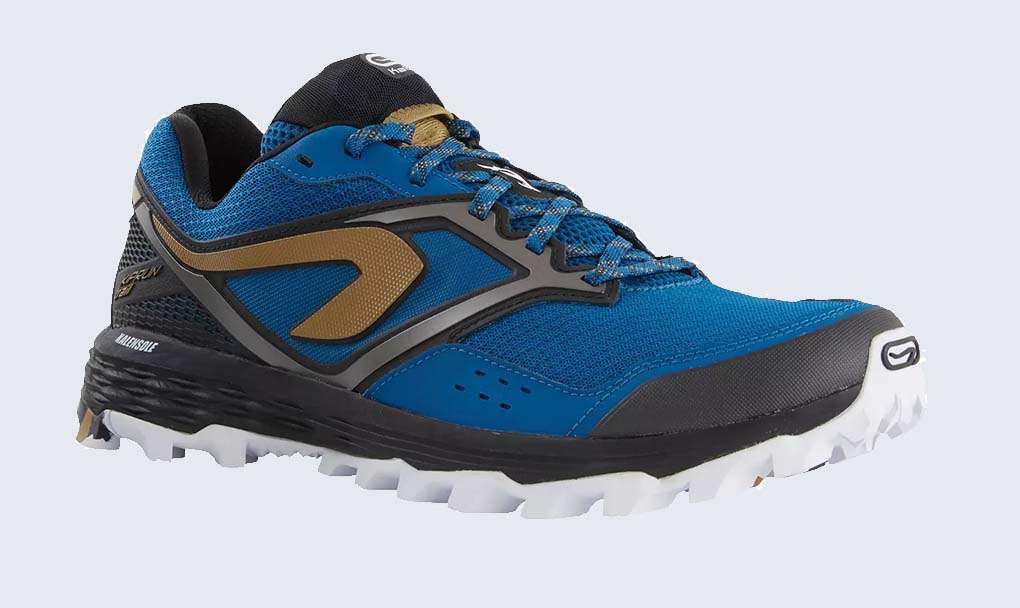 The Kalenji XT7 is a great option for those on a budget, who don't want to compromise on quality or performance. Retailing for between £30 and £60 ($50 to $80), the shoe features 5mm lugs which allow it to perform on soft and wet surfaces. The shoe also features a breathable mesh outer. Although the shoe represents great value for money (advertised to withstand 600 miles of use) the sole is notably firmer than more expensive options. Don't let this dissuade you, however, as the XT7 is a great shoe for beginners and non-professional competitors alike.